Are bookstores essential for our survival

?
The instructions we received to prevent the spread of the Coronavirus are not only important,
but it is imperative to follow them.
However, in order not to collapse under the weight of the uncertainties produced by the present situation, it is
important to nourish our soul and our spirit with joy and light.
Books are undeniably the ideal remedy for gloom.
Everyone agrees that after the Coronavirus nothing will be the same as before.
So let's recharge our batteries to create the world of tomorrow.
To inspire you, we offer a new theme
"FAVORITE"
and gradually we will make visible the emotions that arouse our cohabitation with the watchmaking world.
And if it ever becomes contagious it would definitely make us happy!
---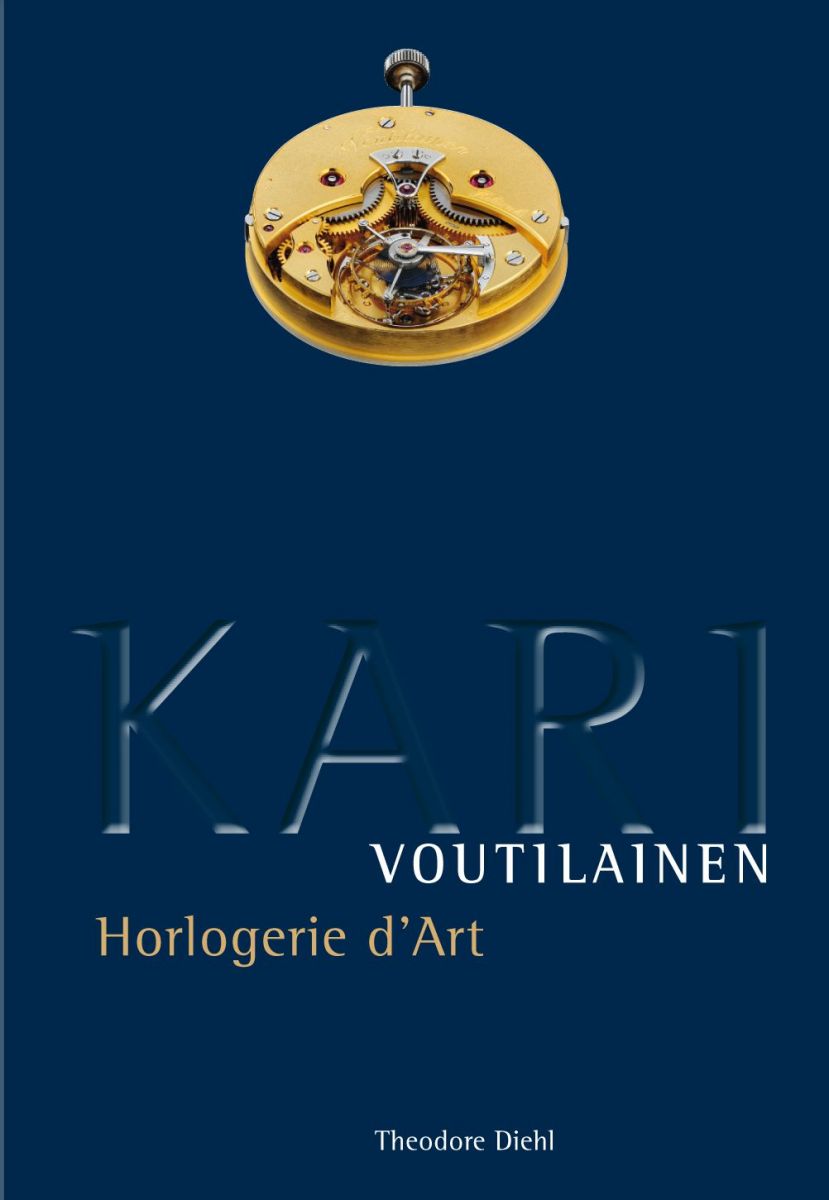 N°6066 - Kari Voutilainen - Horlogerie d'Art by Theodore Diehl
In this chaotic period we have more time to think about our past, present and future and reading the life story of
Kari Voutilainen can only bring joy. The warning is that when you start reading it you will not be able to put down again. But since we have to get used to the new parameters of times it is a good exercice.
Who is Kari Voutilainen, who is around him, how did he manage to climb on such heights on the watchmaking stage ?
Maybe he is a living proof that nothing is impossible !
Antoine Simonin is so proud that Kari was his student and even a teacher when he was in charge of WOSTEP.
On top of it Kari has been rewarded 5 times by the "Grand Prix de l'Horlogerie de Genève" besides
other rewards internationally.
---
N°4845 - Dix écoles d'horlogerie suisses de Estelle Fallet & Antoine Simonin
C'est clair, ce livre peut difficilement se lire au lit. Avec ses 4 kg ce serait assez inconfortable. En plus, avec ses 565 pages, il faut avoir du temps pour découvrir l'histoire des écoles, les personnes qui les ont animées et qui ont donné l'impulsion pour permettre aux élèves des créer des montres exceptionnelles contribuant ainsi à l'évolution de notre industrie.
Ce n'est pas pour rien que dès sa sortie ce livre a été nommé la bible qui manquaient.

Aujourd'hui beaucoup d'entre nous sont bloqués à la maison, donc c'est le livre idéal que vous avez peut-être déjà où dont vous avez reporté l'achat faute de temps. Et comme en ce moment nous vous offrons les frais de port c'est une raison supplémentaire pour ne pas hésiter.
---
N°6401
-
Mes temps forts de Schwartz André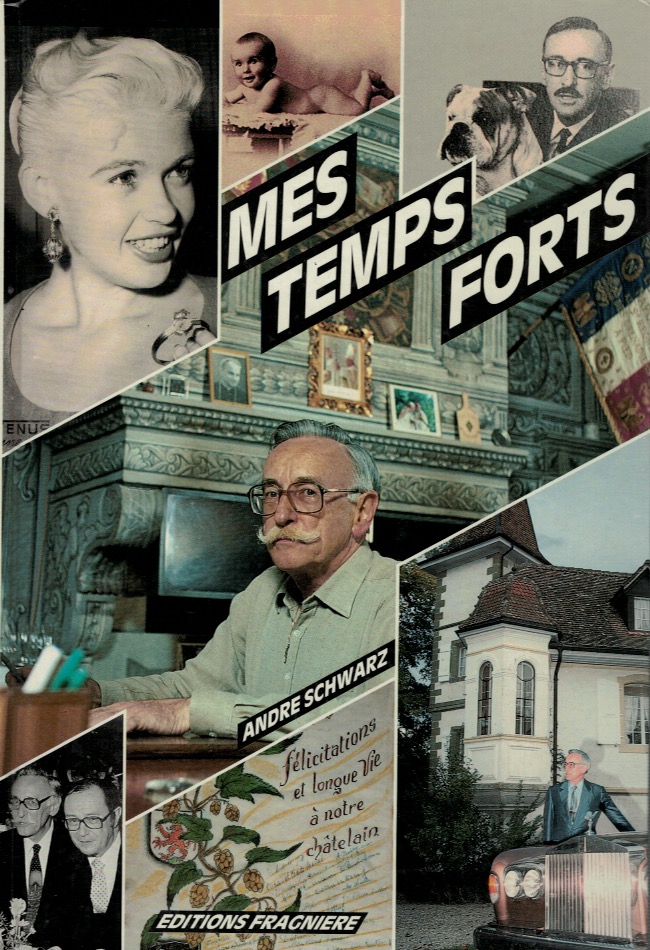 Alors là, nous vous avertissons vous serez entrainés dans une période où les grands patrons de l'horlogerie allumaient leurs cigares avec des billets de banque.
Eux aussi passaient par des crises et certains étaient suffisamment visionnaires pour utiliser le potentiel de chaque situation.
Si on avait voulu inventer on n'aurait pas fait mieux !
---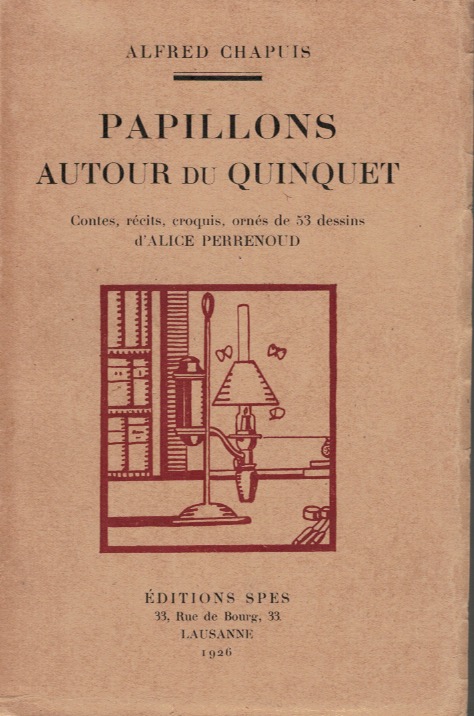 N°6134 - Papillons autour du quinquet de Alfred Chapuis
Le titre ne peut que nous évoquer un monde qui allie le passé et l'avenir. Le quinquet est aujourd'hui un objet de décoration mais dont le seul nom nous ramène au début de l'aventure horlogère. Quand au papillon il est l'image de l'impossible qui est possible. Etre caché dans une sombre chrysalide et arriver à devenir cette chose fragile ne peut que nous émerveiller.
Notre avenir ne pourrait-il pas lui aussi devenir lumineux ?
Alfred Chapuis nous permet de nous envoler tout en restant confortablement installé dans notre fauteuil.
---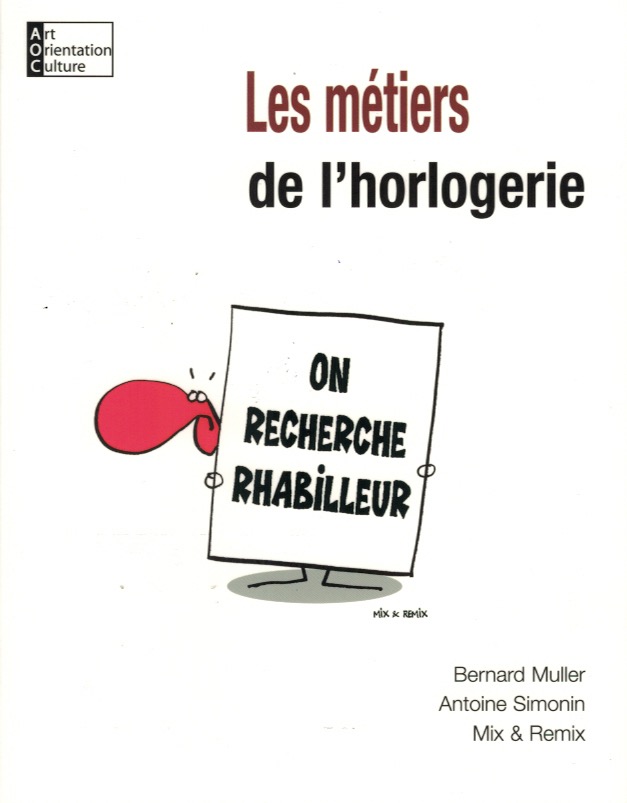 N°3948 - Les métiers de l'horlogerie de Antoine Simonin
L'humour est le pivot de ce livre. Le monde de l'horlogerie est criblé d'expression de la vie courante.
N'oublions pas que le paysan horloger passait de l'étable à sa cuisine et donc les termes utilisés de part et d'autre de son domaine se mélangeaient allégrement.
Bernard Muller, Antoine, Simonin et Mix & Remix nous font passer de la logique à l'absurde et découvrir entre autres un passeur de bain, un faiseur de secret et un goupilleur goupillé.
Découvertes garanties mais il ne reste plus que quelques exemplaires.